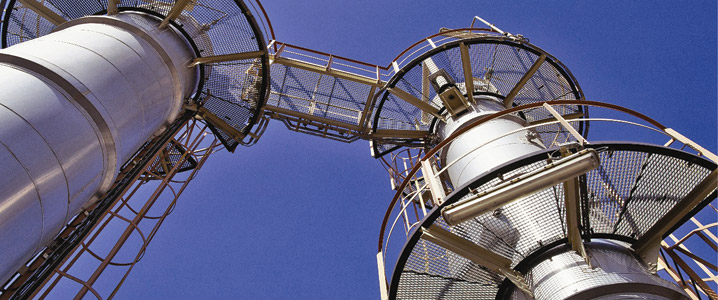 Careers at HIDADA
The Company with the Strength of Steel
HIDADA, established in 1982 as a subsidiary of globally renowned Xenel Group of Industries based in Jeddah, Saudi Arabia, is a regional leader in the engineering & fabrication of specialized quality industrial steel products and a contractor for construction and site erection of storage tanks, pressure vessels and similar products. The company's market segments comprise the Middle Eastern countries and multiple markets across the globe.
Since 1982 Hidada has steadily increased its annual production capacity from 2,000 tons to over 200,000 tons. The company is committed to continually improving its processes through Total Quality Management and implementing ISO 9001 : 2008 standards. The company has also achieved ASME "U" Certificate of Authorization for the manufacture of pressure vessels and it also holds National Board "R" Certificate of Authorization to carry out repair / alteration on pressure vessels.
The company is lauded for its work culture, professional and performance driven, which creates an environment for employees conducive to learning and developing their career. The company deeply values its workforce and recognizes excellence and innovation among them. The caring atmosphere inspires employees to higher levels of commitment and effort. It further helps them inculcate certain core values upon which the organization is built. and contributes to the community at large gaining considerable benefits.
For job Vacancies please click Search Jobs link below.